REESE AND ACE!   GIVE ME FIVE!

MOLLY   (GRACIE -GUNNER LITTER 08)

CHASE-KATIE-GUNNER LITTER 7-09

BUCK  KATIE-GUNNER LITTER 7-09

Bella Durff    Hershey-Gunner 7-09

CUBA-HERSHEY-GUNNER LITTER 8-08

BRILEY  KATIE-GUNNER 7-09

CASPIAN   GRACIE-GUNNER 12-08

GINGER - Seshia and Bruiser litter 09

BOOMER-KC-BRUISER PUPPY 7-09

MERRY CHRISTMAS 09 FROM THE BUELL FAMILY!

LAYLA!  MIDGE FALL 09 LITTER!

PORTER MAXWELL 2010 OLYMPICS

  Close Corters Labs

 Specializing in Yellow, Black, Chocolate and White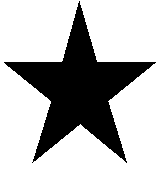 At Home Where our Dogs are Family!!

Roxie tower shoot November 2011

Lisa with Roxie, Riley and Clancy shoot 2011!