We at Close Corter's Labs are a small Pennsylvania licensed kennel located on an 87 acre farm in the beautiful Susquehanna Valley of North Central PA.  We have been breeding AKC Registered Labrador Retrievers since 1987.  



We at Close Corter's Labs strive to breed top quality, dual purpose labradors that have the ability to excel in field & show.  They also make wonderful family pets and great companions.

Our dogs at Close Corter's are Penn-Hip or OFA certified.  All of our puppies are vet checked, dew claws removed, wormed and receive all necessary shots.   Puppies are sold with a 24 month written hip/ health guarantee, and are also on Nu-vet vitamins. All our puppies are sold with Limited Registration, unless prior arrangements have been made upon approval.

We have litters of yellow (white-fox red), chocolate, and black puppies available throughout the year.  For more info or pricing on any present or upcoming litters please visit our contact page or email me at www.closecorterslabs@aol.com.
Riley and Lexi cooling off on a hot day!

KC and Bruiser's Puppies!

Reba's 15th Birthday and Gunner

Molly-Gracie-Gunner 12-2008 Litter!

Luke-Midge and Bruiser 2010

Harley Davidson-Midge Litter 2006

  Close Corters Labs

 Specializing in Black, Chocolate and Yellow (White to Fox Red)

      At Home Where our Dogs are Family!!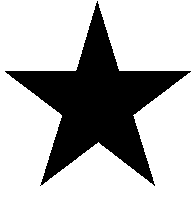 PENNSYLVANIA BREEDER OF QUALITY LABRADOR RETRIEVERS SINCE 1987!

" Dogs best friend is man... 

Man's best friend should be God"

Lizzie-Bruiser Litter 6-2011

Midge-Bruiser Litter

Christmas-2011

Wallace Gracie-Gunner Pup

Christmas-2011

Molly and Liam-Gracie/Gunner Litter

Chester and Floyd! Gracie-Gunner Pups!

Hawk, 6 MO. Old-Roxie-Gunner Pup! 

Ava- Seshia and Brusier 2008 Litter!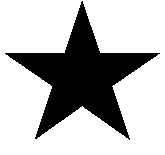 We have a litter of black/chocolate, and yellow/white coming in December/January

If interested contact me at 570-419-2031