Our puppies at Close Corter's Labs are family raised and receive alot of TLC.  All puppies have their dew claws removed, wormed, and receive first set of shots. Puppies are vet checked, and come with a 24 month hip/health guarantee.  Our puppies are also on Nu-Vet vitamins and are required as part of our Hip/Health guarantee. Our puppies at Close Corters are AKC registered, and parents are hips and elbows OFA  certified. We sell our puppies with a limited registration, which means they are still AKC registered, but can not be used for breeding!! 

*More than a million dog and cat owners are using NuVet to protect against most ailments(from back yard pesticides, pet food allergies and hormones, toxic formaldehyde in furniture and carpeting, ailments transmitted from dog parks and vet's office, ets),while maintaining a beautiful skin and coat.

This is not just a vitamin.  It's an immune system builder with a precise balance of vitamins, minerals, omega fatty acids, amino acids and high-potency antioxidants.  That's why it works so well throught all three stages of a dog's life.


1)

For younger dogs(under 2 years old), it strengthens their immune system, while building and strengthening the cardiovascular, skeletal and nerve system.




2)

For dogs in their prime(age 2-8), it improves the luster of their skin and coat while protecting against allergies, skin and coat problems, staining from tears, digestive problems, etc....


3)

For older dogs(over 8 years old), it helps reduce and  eliminate arthritis, tumors, premature aging, cataracts, heart conditions, diabetes and many types of cancer, while extending the  life and improving the vitality of most dogs.

NuVet Plus will keep your pet on the path to perfect health!   It is not available in stores, and is only available to the general public with an order code from an authorized pet breeder.

For your convenience, you may order directly from the manufacturer (at of to 50% off what most veterinarians charge) by calling 800-474-7044 and using Order Code: 80351 or by

ordering online at www.nuvet.com/80351.  By using autoship you can save an additional 15%.


To the long life and health of your puppy!
ALL PUPPIES ARE PICKED IN THE ORDER OF DEPOSITS RECEIVED!!  DEPOSITS ARE NON-REFUNDABLE, UNLESS YOUR PUPPY PICK WAS NOT AVAILABLE, THEN YOUR DEPOSIT WOULD BE REFUNDED OR CARRIED OVER TO ANOTHER LITTER OF YOUR CHOOSING! IF YOU CAN NOT PICK UP YOUR PUPPY ON THE DAY OF PICK-UP, THEIR IS A $15.00 A DAY KENNEL FEE WHICH WILL START THE NEXT DAY!!

Close Corters Labs has the right to refuse any sale of a puppy!

Depoist of $500.00 can be paid by check or pay pal, their is a $10.00 additional charge if using Pay Pal.  If sending a check, please include a note with your contact information!   Make check payable to:          


    Make a wonderful addition to your home, gain a loyal friend, and enjoy many memories with White, Chocolate, and Black lab puppies. Labrador from Close Corter's Labs. As highly experienced Pennsylvania Labrador breeders we bring out the best qualities Labradors have to offer. You will take home a cuddly companion that is ready to become a loyal, lifelong friend perfect for field, show, and companionship. We offer a level of service that you won't be able to find from any other Labrador puppy breeder.

      At Home Where our Dogs are Family!!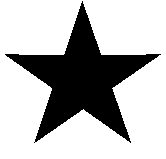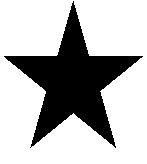 Riley-Belle and Bruiser pup!!



Deborah Corter

1781 Daugherty's Run Road

Linden, PA. 17744

Home Phone-570-322-1384

Cell Phone-570-447-2888

Seshia/Simon Litter 2014!

Ruby/Gunner pups waiting for their Bath!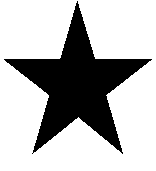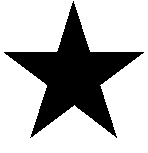 THREE YELLOW MALES AVAILABLE NOW!

CHOCOLATE/BLACK PUPPIES AVAILABLE JUNE/JULY 2022!

TAKING DEPOSITS FOR PUPPIES!

IF INTERESTED CONTACT ME AT 570-447-2888 or 570-322-1384

  Close Corters Labs

 Specializing in Yellow, Black, Chocolate and White